Harnessing children's creativity into something constructive can be a draining process. Creative crafts can also be used as primary resources and can be a source of entertainment for everyone in the family.
If you need crafts to do with kids and you want an educational spin then there are a wealth of ideas available. Educational craft ideas allow guilt-free fun and are a perfect method of kinesthetic learning.
Educational Craft Ideas: Match-It-Up Ice Pops
Everyone loves ice pops and a great way of building vocabulary skills is playing the match-it-up ice pop game. Construct ice pop templates and create matching pairs. You can do this by drafting up a list of vocabulary words and using synonyms and antonyms.
If you want to make the game slightly easier, perhaps for those who are younger, colour coding your ice pops to correspond with each theme can work well. Take your ice pop pictures and glue a wooden, craft stick to the back of them. Once that is done, the game can begin.
Mix all the ice pops up with the words facing the floor. From here, have the children flip the ice pops around to find their matching pairs. A perfect educational craft idea for anyone needing primary resources.
Creative Crafts: Vocabulary Hide-and-Seek
A vintage, childhood game, hide-and-seek can be transformed into something useful and is an example of educational craft ideas. After using cards of some kind, print vocabulary words that you want your children to learn.
Cut these words into strips. They don't have to be perfectly aligned, simply function. Get a few jars and fill them with small objects like beads and mix the strips in with them. Secure the jars with super glue and then they are ready to go.
Shake and twist the jars to find all the words. Crafts to do with kids can be lots of fun and these help with vocabulary and spelling!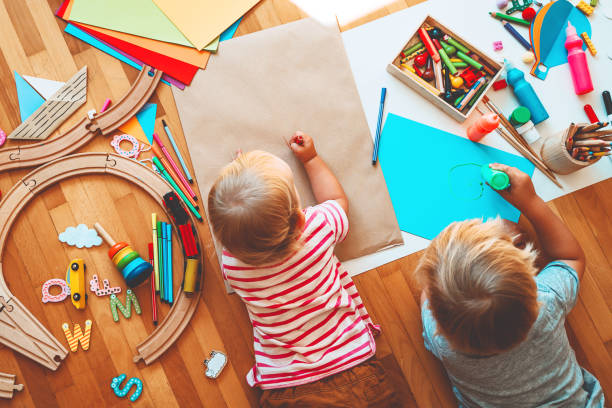 Craft to Do With Kids: Confetti Geo Cards
You don't need to travel to study geography. For creative ideas that feature locations, use confetti geo cars. Using construction paper cards, create a scene on the page.
This could be of an area or a country – anything location related. Take your confetti and evenly spread it over the scene, covering it with a transparency layer. From here, you should be able to glue the background around the edges.
After this is done, have a small card attached to it on the back. Here, fun and interesting facts can be written and shared. With the geo cards completed, you can get your kids to present them to each other. A wonderful way to enjoy creative crafts.
Crafts to Do With Kids: Story Dice
Dice are a wonderful addition to any game and they're also a fantastic way to utilise a creative craft. Collect wooden cubes and colourful stickers.
Take the cubes and put a sticker on each side of the cubes. After this is done, the games can begin. The dice functions as a writing generation game. Roll one, two, or three dice at a time. Whatever images that are landed on, create a story or a poem around them.
You can use one image as the main topic of the story and the others as setting or plot points. You can extend the stories by rolling the cubes again and getting them to continue. A brilliant primary resource to interact with and develop creativity.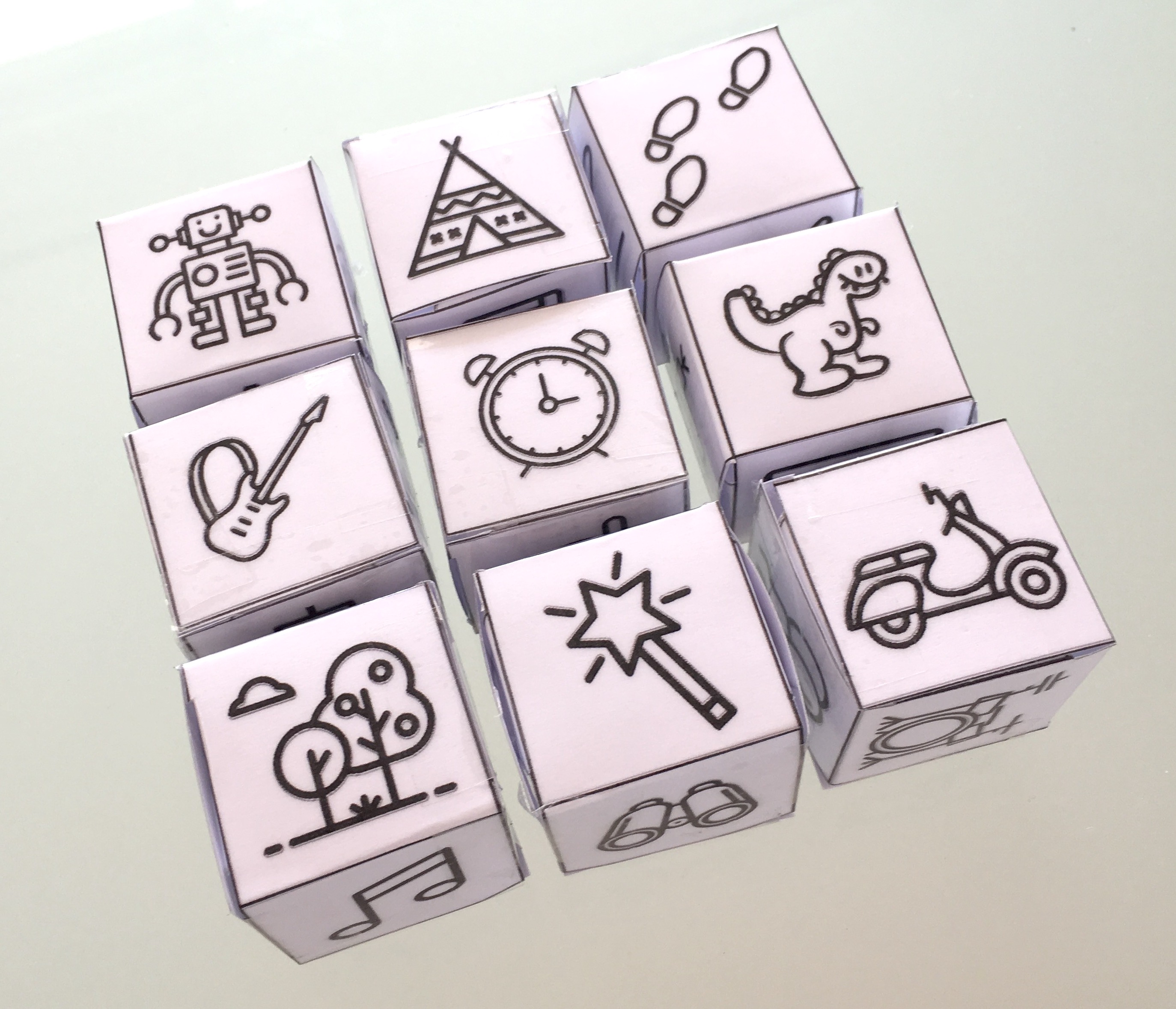 Crafts for Children: Grow a Friend
Growing grass and seeds can be a lot of fun and it can be a brilliant way of doing creative crafts. Growing a stuffed friend is an innovative way of learning about plant growth. You will need some burlap fabric.
Glue a button face onto the fabric, then turn the fabric inside out and push it down into a cup, and let the material fold out before you fill it. Sprinkle grass seed into it and fill the fabric with potting soil
. Once this is complete, carefully lift the burlap out of the cup and tie it shut using an elastic band.
Place them in a container and water the heads frequently to keep them nice and moist. Soon, you will see a wonderful head of green hair sprout. Crafts for children that help the environment is always a great thing!
Grow a Garden: Plant a Terrarium
A fascinating way to watch plants grow is through a terrarium. They teach you about water cycles and habitats and act as a mini garden. Place a layer of stones at the bottom of the glass jar.
Fill halfway with soil and then add an arrangement of plants, layer with more soil and then you can moss and plants. A very visual way of watching things grow and an excellent option for crafts to do with kids.
Creative Crafts in Space: Make Your Own Galaxy Putty
Everyone has wanted to be an astronaut at one point in time, but now you can bring outer space to you.
Mix up a batch of glittery dough by combining one cup of flour, half a cup of salt, table tablespoons of cream of tartar, one cup of water, and food colouring.
Warm the mixture over medium heat until it starts to form into a doughy ball. Knead in glitter to the ball when it cools. You break apart the dough and add food colouring to it to make your very own galaxy.
Here you can learn about chemical reactions and properties in a fantastic idea for crafts to do with kids.

Making Music: DIY Instruments
Music lessons can be costly, but you can make your instruments and put on a very different kind of concert. Using household supplies, you will be able to make your very own band.
To make a noise-maker, get a jar and cover with some baking paper, using an elastic band to fasten it. Place acorns, branches, seeds, and a bell (if you have it) in your jar and you have your very own music shaker.
Make drums by washing cans clean, fill the cans with rice and stretch a balloon over the top of them and fasten with an elastic band. Use chopsticks or sticks to play them as if they were drums! A perfect idea to enjoying crafts to do with kids.
Have you found this interesting? Come and check our fun articles about teaching resources: English Teaching Resources, Online Teaching Resources for Music, Teaching resources, Great Learning Resources for Parents, Creative Teaching Solutions, Active Learning Strategies, The Online Guide to Teaching at Home, Homeschool Curriculum and Maths Resources.
Why not subscribe to our LearningMole Library for as little as £1.99 per month to access over 1400 fun educational videos.